Vault Insurance has built a business to serve customers whose traditional coverage isn't enough for them.
FREE Auto Insurance Comparison
Secured with SHA-256 Encryption
Address: 300 First Avenue South, Suite 401 St. Petersburg, FL 33701
State: Florida
ZIP Code: 33701
Phone Number: 844 36 VAULT (82858)
Email: claimsfnol@vault.insurance
Customer Service: 1-844 388 LOSS (5677) - Claims
Website: https://vault.insurance/
Year Founded: 2017
AM Best Rating: A-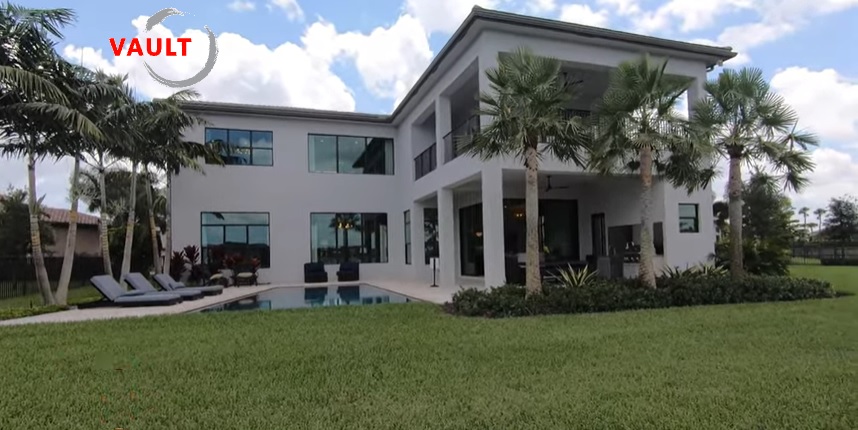 Vault Insurance Overview
Vault is an insurance company known for providing personal excess liability coverage and high-value homes insurance. Since 2017, it has targeted its services to high net worth individuals in Florida and South Carolina. However, Vault Insurance has extended its products and services to all 50 states.
According to the Insurance Journal, the company prefers to target properties starting at $3 million. However, it also doesn't miss out on some cheaper properties, starting at $750,000.
Vault Insurance Founders
Vault Insurance's leadership team includes Charles Williamson, who was the president of AIG Private Client Group. The team includes other former American International Group, Inc. (AIG) executives like Nick Muqtadir, Stephen Bitterman, and other insurance industry vets.
Vault Insurance Locations
Vault Insurance sells homeowners insurance in 50 states and Washington, D.C. But auto insurance is only available in 7 states:
Tennessee
Pennsylvania
Louisiana
Florida
Connecticut
Vault Insurance Products
Vault Insurance sells customized insurance policies designed for specific customers:
Auto – Coverage specifically marketed to insure high-end vehicles or "performance vehicles." You'll be able to get worldwide auto liability coverage that will protect you anywhere in the world.
Homeowners – Covers higher value homes and everything inside them with customized home insurance policies. Highlights include flexible cash settlement claim options, as well as adjusting your level of coverage with extended replacement costs to allow for cost overruns.
Collections – Provides worldwide coverage against theft, disappearances, and more for jewelry, art, and other collections.
Excess Liability – Offers high coverage limits, well above the limit of your home and auto liability policy.
Vault Custom – Specialized insurance for policyholders who require additional protection flexibility to get the coverage they need.
Customized Vault Coverages
According to Vault, the company offers personalized coverage through its competent service. Customized coverage options include broadened coverage with high coverage limits. In this way, this company can go beyond traditional insurance options offered by veterans of the insurance industry.
For example, with the flexible claims settlement option, the insurer covers the reconstruction of the home in the event of a claim. However, policyholders also have the option of receiving a cash settlement, up to the policy limits, for the total cost of the damages without having to replace or rebuild the home to receive the money.
Vault's deductible options are higher than average, up to $250,000. Additionally, for those customers with a deductible of less than $25,000 and a covered loss in excess of $50,000, the company offers a large deductible waiver. Also, for lost, damaged, or stolen jewelry, Vault Home Complete includes a sub-limit of $50,000.
Vault Insurance's goal is to be seen as a different insurance provider, and with superior coverage options.
Auto Insurance Coverage
Among the types of auto coverage that Vault offers, the following can be highlighted:
Agreed Value
Rental Car Reimbursement
Worldwide Liability
Full-Glass Coverage
Roadside Assistance
Pet Injury
Airbags
Auto Lock
If you are interested in Vault auto insurance coverages or any other to protect your home or collections or obtain more comprehensive and personalized coverage, you can visit the Vault Insurance website.
FREE Auto Insurance Comparison
Secured with SHA-256 Encryption
Vault Insurance Website
On the company's website, you can learn about all the insurance services and products it offers, and you can see how competently this company takes care of its customers. Among other benefits, you will be able to contact an agent, compare coverage rates and costs, request quotes, and more. The company's clients will be able to make their monthly premium payments through the website with ease, submit claims and consult details of their policy, to name a few.
Vault Insurance Reviews and Ratings
Vault claims to have capital backing from significant investors in the insurance industry. It certainly has an excellent credit rating of A- from the respected rating agency AM Best, which makes it stand out from other leading providers in the market.
Vault has positive and negative reviews regarding its performance and customer service like any other well-known company. Still, it should be noted that the positive reviews are considerably more numerous.
There are many comments like Scott Warren's about Vault customer service claims:
"I recently had an auto claim, and from top to bottom, Vault was truly impressive. Vault handled my claim seamlessly, and my vehicle is back to new. Thank you, Vault…you do get what you pay for!!!"
However, David Page had a seemingly different experience with Vault:
"In February, we went through a significant winter storm that lasted for 10 days. During that time, we had over $20,000.00 worth of damage to our home caused directly by the storm. Vault refused to cover anything."
Final Takeaways
Vault is one of the newest insurers in the high-value market. The company's purpose is to break with the canons of outdated commercial policies and service providers. Vault has taken advantage of the decades of experience of insurance industry professionals. A group of renowned industry players leads the company.
Vault Insurance has built a business to serve customers whose traditional coverage isn't enough for them. The company strives to offer tailored coverage and excellent service. If you need personalized coverage for your home, vehicle, or collection, Vault may be the company you are looking for.
Let the companies fight for you. Get a Quote!
Compare Quotes From Top Rated Insurers. Good Drivers Can Get Good Discounts. See How Much You Can Save Now!
Secured with SHA-256 Encryption