Get your Elite Insurance quote and find out how much you can save. Compare Auto Insurance Quotes and Start Saving Right Now!
FREE Auto Insurance Comparison
Secured with SHA-256 Encryption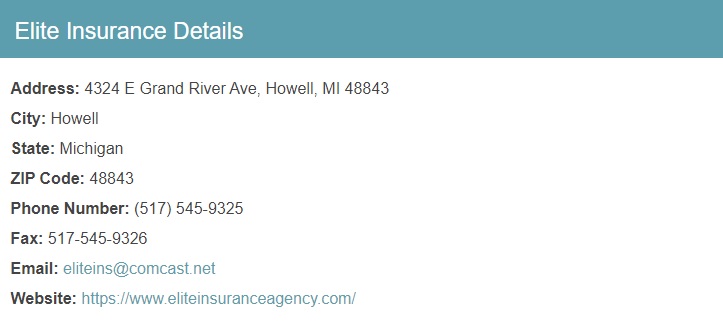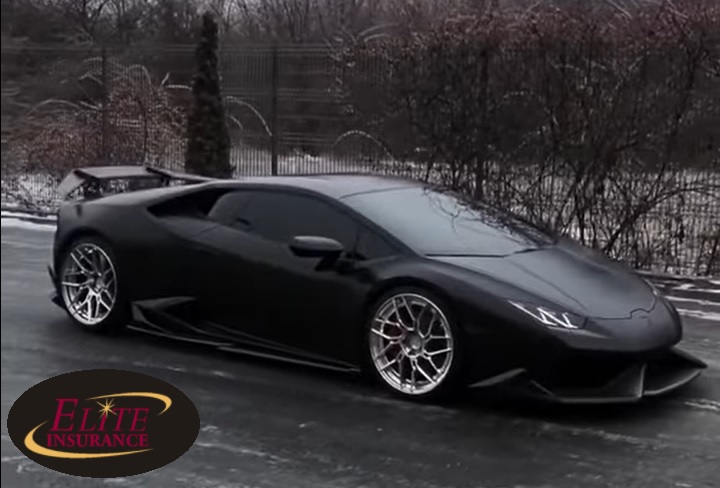 Elite Insurance Overview
Elite Insurance is a large multi-state agency that serves Ohio, Michigan, Wisconsin, and Nevada. They sell personal insurance, including their popular homeowner's insurance. However, Elite Insurance group specializes in low-cost business coverage.
The Elite Insurance Agency was founded several decades ago in Howell, Michigan, to serve local residents but soon began to branch out to nearby communities. The agency grew fast as word spread of affordable coverage and dedicated customer service at every level.
The agency has a mission statement that reads, "we want to be your best friend on a bad day and help you through anything that comes your way." That is an excellent motto for a company that offers financial protection when someone has the unexpected happen.
Elite Insurance Agents
Buying insurance can be a challenge for many people with unfamiliar terminology to understand. This is where Elite agents step in and develop trust and help educate clients on the entire coverage process.
Each agent is fully licensed and takes the time to go over a client's needs and build a policy that fits the client's budget.
You can call an Elite Insurance agent with any questions you have, and they will be glad to help you. Call for a free over-the-phone quote during normal business hours at (517) 545-9325. Compare rates and plans instantly online. To get started, enter your zip code.
FREE Auto Insurance Comparison
Secured with SHA-256 Encryption
Elite Insurance Coverage
Whatever type of personal insurance coverage you need, Elite Insurance group can get you covered at affordable rates. The agency has partnered with top providers to offer their customers cheap rates and low deposits. The most popular product Elite offers is automobile insurance coverage.
Automobile Insurance
If you own and operate a vehicle, it must be insured. Elite Insurance has several options for those looking to get their car covered. Covering your automobile will protect you financially if you get into an accident. Types of automobile insurance include:
Liability Only Poliices
Collision
Comprehensive
Commercial Auto Insurance
Rideshare Coverage
Uninsured Motorist Protection
Gap Insurance
Roadside Assistance
Talk to an experienced Elite agent to explore what type of coverage fits your specific needs. Agents always put the customer's needs first and don't sell policies just to earn the highest commission.
Homeowners Insurance
Unforeseen events can happen at any time to your home, including flooding, fires, and severe natural disasters. Elite home insurance is affordable and provides broad coverage protection.
As Elite understands that their home is their single most significant investment for most clients, protecting it is critically important. Elite agents will go over all your homeowner's coverage options, including covering the contents in your home. The agency strives to deliver a quality policy that fits your budget.
Flood Insurance
If you live in an area prone to flooding, you should consider adding flood insurance. Call an agent for a free quote or fill out an application online. Elite Insurance has low rates on flood insurance for that added peace of mind.
Renters Insurance
Many apartments now mandate renters insurance. Call an Elite Insurance agent and compare rates starting at less than $10 a month.
Life Insurance
One of the most critical lines the agency covers is life insurance. This type of coverage is essential because it provides financially for loved ones in the event something happens to them. Elite has affordable life insurance plans for smokers and non-smokers, and clients of almost any age. Call for a free quote or get an online quote in less than five minutes.
Additional Elite Insurance
Business Insurance – If you are a business of any size, you need business insurance. Elite is known for its quality coverage and affordable business insurance rates.
Trucking Insurance
Motorcycle Insurance
Recreational Vehicle Insurance or RV
Condominium Insurance
Elite Insurance Quotes
Let the companies fight for you. Get a Quote!
Just enter your zip below
Elite Auto Insurance Discounts
Most of the discounts offered are from auto insurance. Discounts include:
Safe Driver
Low Mileage
Good Student (GPA of 3.5 or above)
Active Military Duty of Veteran
Bundling Auto and Home Insurance with one provider
Completion of a Defensive Driving Course
Getting Elite Auto Insurance Quotes
There are two options to get an Elite Insurance Agency quote. The first one is picking up the phone and calling an agent directly at (517) 545-9325. One of the advantages of calling is getting free advice and assistance as to what type of coverage a client should get and limit amounts.
The second option is to get a free online quote at the agency website. The quote form is very short, with only a few questions, including your name, phone number, and email address. The agency claims that getting an online quote takes less than one minute.
This is not enough information to get an accurate quote. This information is given to agents, who then call the customer back and ask for more detailed info. So while there is a tab to get a free quote at the agency's site, rates are not given. The coverage rates are only provided after an agent contacts the client.
Elite Insurance Website
The agency has a popular website at EliteInsuranceAgency.com. The site has a lot of information about all the different insurance lines that are covered. There is also a section on key company personnel.
In the internet age, where many consumers buy policies directly after shopping around, agencies find it more difficult to compete.
Agencies like Elite compete by offering superior service and helping clients navigate all the available insurance options, along with helping them get the best rates.
On the homepage, the headline tells visitors to "let us do all the hard work." While the website is modern and informative, visitors cannot get an actual quote online. For those interested in getting an Elite Insurance quote, call the agency's number at (517) 545-9325.
FREE Auto Insurance Comparison
Secured with SHA-256 Encryption
Key Personnel
Matt Ikle is the current President and CEO
Angellina Ikle is the office manager and top customer service representative manager
Nancy Purdy – Customer Service Representative
Marsha Ikle – Publishes the company newsletter
Ronald Hagen – is the director of risk management
Conclusion
Elite Insurance Agency is a solid choice for local area consumers needing an agency that provides expert advice, top customer service, and very cheap car insurance coverage. Elite has partnerships with some of the country's best insurers, allowing them to offer their customers great personal and business insurance coverage and rates.
If you live in the Michigan area, give Elite a call and compare their rates to other agencies, brokers, and national insurers' best rates.
Let the companies fight for you. Get a Quote!
Compare Quotes From Top Rated Insurers. Good Drivers Can Get Good Discounts. See How Much You Can Save Now!
Secured with SHA-256 Encryption