Doc Auto Insurance Review
Take a Free Inside Look at Doc Auto Insurance Agency
FREE Auto Insurance Comparison
Secured with SHA-256 Encryption
QUICK FACTS ON DOC AUTO INSURANCE
Doc Auto Insurance knows people are in a hurry these days, and many don't have the time to come into an agency and sit down with an agent.
Doc Auto created a 'Buy Over The Phone' program to serve their customers.
Consumers can get free auto and homeowners quotes live with an agent and buy their policy in minutes.
The company sales phone number is 941-751-7552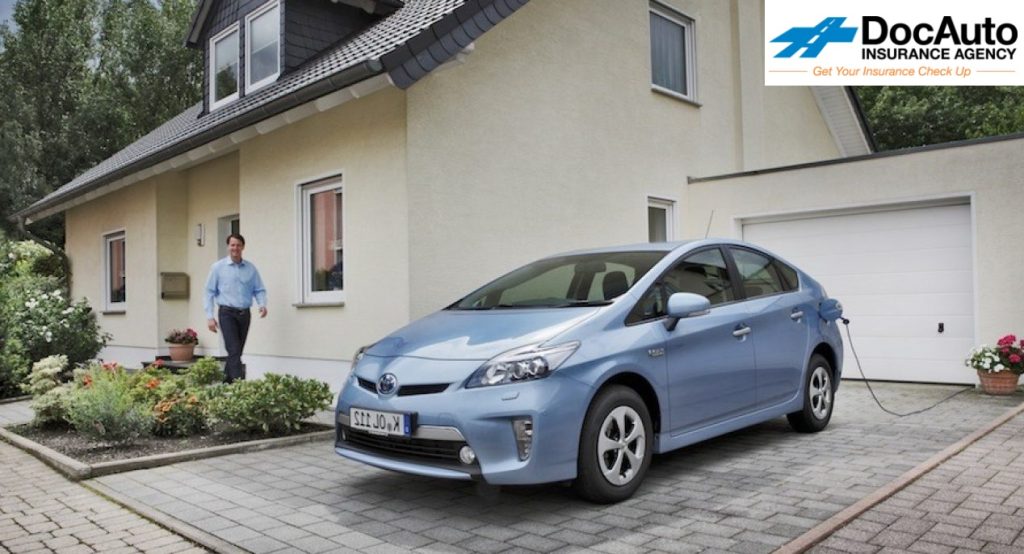 Doc Auto Insurance Overview
Doc Auto Insurance is a large multi-state insurance agency founded in 2005 that serves several markets. The insurer is unique in that consumers can buy a policy directly over the phone or online through the companies website. This is one of Doc Auto Insurance's advantages over many area competitors; they simply have more options and consumers like choices.
Availability
Doc Auto Insurance is currently available in:
Doc Auto Insurance Carrier Partners
There are several national and regional carriers the agency has partnered with:
Assurance America
Foremost
Progressive
Infinity
Widnhaven
Dairyland
Gainsco
Pro General
Kemper
Mendota
Universal Property
Heritage P&C
Security First
Florida Specialty
United P&C
Safe Harbor Insurance (Cabrillo)
The agency has plans to move into new markets in the coming years and already has a license to sell insurance in California.
Key Executives
Rob Bleckinger is the agency principal and oversees day-to-day operations.
Kelli Horton manages sales for the Homeowners Insurance division.
Jason Tebo is the companies sales manager.
FREE Auto Insurance Comparison
Secured with SHA-256 Encryption
Doc Auto Insurance Products
Doc Auto Insurance agency focuses on personal insurance and they are an independent insurance agency. The core lines represented are car and homeowners insurance coverage. Most of the company's policies are automobile, but some clients bundle their auto and home together. The company currently covers the following:
Auto
Home
Mobile Home
Boat
Motorcycle
Recreational Vehicles
Doc Auto Insurance Coverage and Rates
Doc Auto Insurance has longstanding relationships with some of the largest carriers in the U.S. and can pass these savings onto consumers. The agency specializes in personal auto insurance and offers:
Liability Auto Insurance Coverage with Rates Starting at $49 for qualified drivers
Collision Insurance Under $100 a Month
Comprehensive Insurance. This added protection is valuable for new vehicles and mandatory for leased cars.
Gap Insurance Coverage
SR22 Insurance and FR44 is available and can be purchased over the phone
Uninsured Motorists Protection
Umbrella Policies
The rates a driver pays depend on many factors, with the main ones being:
Driving Record – including at-fault accidents and tickets
Type of Vehicle being Insured
The Zip Code of the Primary Driver
Age of the Driver
Credit Score
Homeowner or Renter
Education
Doc Auto Insurance agency knows that not all drivers have a low-risk profile. Some drivers are classified as high-risk motorists and have trouble finding coverage. If you are a high-risk driver, call Doc Auto, and every attempt will be made to find you the most affordable coverage.
If you need SR-22 Insurance, a Doc Auto agent will assist you and get all the appropriate forms properly filed. A company representative will be happy to assist you with any questions you may have.
Insurance Discounts
Everyone loves getting discounts, and customers can use Doc Auto Insurance discounts to lower their rates quite a bit. These include:
Bundling Auto and Home Insurance
Safe Driver
Multi-Vehicle Discounts
Military and Veteran
Teacher Discounts
Low Mileage
Policy paid in full discount
Affordable Home Insurance Coverage
Doc Auto Insurance sells a lot of automobile coverage, but many people don't realize it has some of the best rates for homeowners coverage. When a customer calls in for an auto insurance quote, a sales agent inquires about their current home insurance coverage and rates.
Frequently, the agency can lower a person's car insurance rates and significantly lower their home insurance premium while still maintaining solid coverage — Call 941-751-7552 for a free over-the-phone homeowners insurance quote.
Doc Auto Insurance Customer Ratings
This rapidly growing agency puts its customers first, and it shows in the ratings. By combining three online ratings, Doc Auto Insurance averages a 4.6-star rating out of 5. This puts it above average among competing agencies.
The company is in good standing with the BBB and currently has no open complaints with this organization.
Doc Auto Insurance Website
The company's corporate website is DocIns.com, with a short and easy to remember web design. The main sections on the website are for auto and home insurance information. The site is very modern and easy to use.
The Doc Auto Insurance Quote phone number pops up on almost every page. A chat box also pops up, allowing users to type in any question 24/7. There is also a section for making payments and contact information.
Doc Auto Insurance Contact Information
Headquarter:
1215 Manatee Ave West, 2nd Floor
Bradenton, FL 34205
Mailing Address:
P.O. Box 9067
Bradenton, FL 34206
Phone numbers:
East Coast: 941-751-7552
West Coast: 602-800-0070
Fax:
941-753-9867
Business Hours:
Monday – Friday 9:00 AM to 5:30 PM Eastern
Saturday 10 AM to 1 PM
Conclusion
Doc Auto Insurance is a smart choice for those busy people that want to make a call and talk to an experienced agent, get a quote over the phone, and even buy a policy over the phone.
Through its many partnerships, Doc Auto Insurance has some of the best car insurance rates with low deposits of any agency in the U.S. The agency also has great low rates for homeowners insurance, and customers can save by bundling auto and home coverage.
If you are shopping for auto insurance in one of the states Doc Auto Insurance is licensed in, get an over phone quote and see how cheap they are. Enter your zip code and fill out an online application to compare and shop direct insurance rates.
Let the companies fight for you. Get a Quote!
Compare Quotes From Top Rated Insurers. Good Drivers Can Get Good Discounts. See How Much You Can Save Now!
Secured with SHA-256 Encryption