Ocean Harbor Insurance Quote
Find out if Ocean Harbor Car Insurance fits your insurance needs.
FREE Auto Insurance Comparison
Secured with SHA-256 Encryption
Address: P.O. Box 451119 Sunrise, FL
City: Sunsire
State: Florida
ZIP Code: 33345
Phone Number: 954-587-2299
Fax: 954-905-2005
Website: https://www.oceanharbor-ins.com/
Year Founded: 1994
AM Best Rating: B
TO KEEP IN MIND
Ocean Harbor sells its insurance products through agents in eight states.
Its affordable automobile rates give it a marketing advantage over many higher-cost competitors.
The company focuses on cheap car insurance and affordable home insurance coverage.
Ocean Harbor Agents are available seven days a week to assist customers.
The company has many negative reviews and hundreds of complaints made to the BBB.
Ocean Harbor Insurance Review
Ocean Harbor Car Insurance is a Florida-based company that sells casualty insurance, including auto and home coverage. Pearl Holding Group owns the subsidiary Ocean Harbor Insurance. The carrier sells its policies through a network of agents.
Ocean Harbor Insurance Company currently has an AM Best rating of B, demonstrating they are not in jeopardy of going out of business soon and can continue operations. However, they are less financially strong than State Farm, Progressive, and other prominent carriers.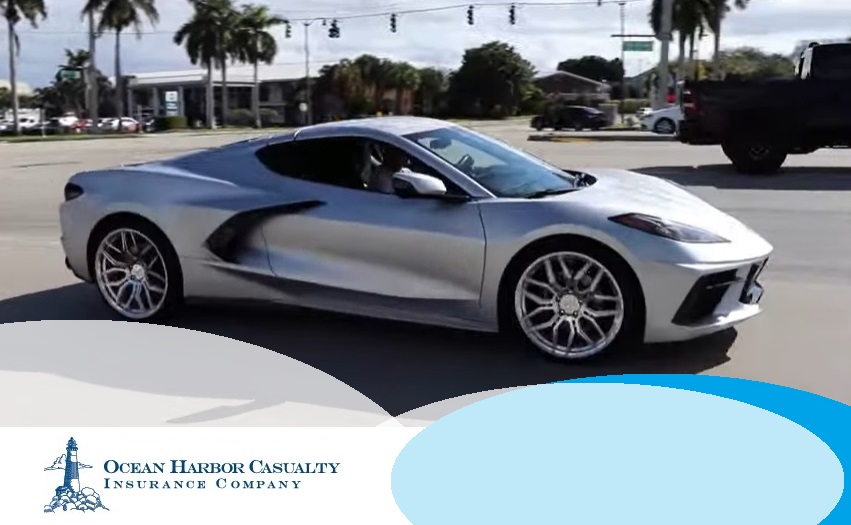 Ocean Harbor Car Insurance is Only Available in 8 States
You can only buy Ocean Harbor Insurance in the following states:
California
New York
Texas
Florida
Hawaii
South Carolina
Mississippi
Louisiana
Although Ocean Harbor only sells policies in some select states, they are represented in the four most populous states: California, New York, Texas, and Florida. These states comprise over 33% of the entire United States population. Call an agent toll-free if you want an Ocean Harbor insurance quote. However, if you compare direct auto insurance rates of several insurance companies online, enter your zip code to get started.
FREE Auto Insurance Comparison
Secured with SHA-256 Encryption
Car Insurance Coverage
Ocean Harbor Insurance's core products are Auto and Home Insurance. Their full lines include:
Automobile
Homeowners
Condominium
Renters
Dwelling Fire
Manufactured Home
Liability Coverage: Liability pays for damages caused to another vehicle for an accident you caused. The majority of revenue comes from auto insurance. Coverage includes:
Collision Coverage: This type of protection pays for damages that occurred to your car after an accident.
Comprehensive Coverage: Pays out for damages to your automobile not related to an accident with another vehicle.
Ocean Harbor Insurance also offers Personal Injury Protection, or PIP Insurance, and Uninsured Motorist.
After reading over 50 reviews, it appears Ocean Harbor Car Insurance has issues with claim payouts.
Many customers complain of receiving only a portion of the claim they were expecting or Ocean Harbor Insurance refusing to pay a legit claim at all. This raises red flags for the insurer and should be a sign of caution for anyone thinking of doing business with them.
Insurance Discounts
Rates are based on the risk profile each driver poses to the carrier. In general, these core factors contribute the most to the cost of a premium.
Age and Driving Experience of the Driver
Driving Record
Vehicle Type and Age of the Automobile
Zip Code
Credit Score
Homeowner or Renter
Gender
Marital Status
Safe drivers over 40 years of age pay the lowest rates. Here are several discounts Ocean Harbor offers:
Homeowners
Condominium
Renter's
Dwelling Fire
Added Coverages
*Debris Removal
*Other Structures
*Add'l Living Expense
*Improvements and Betterments
*Loss Assessment
*Add'l Living Expense
*Add'l Living Expense
*Loss Assessment
*Additions & Alterations
*Debris Removal
*Fair Value of the Rental
*Additional Living Expense
Optional Coverages
*Scheduled Personal Property
*Water and Sewer Backup
*Water and Sewer Backup
*Personal Liability
Additional Coverages:
*ID Recovery
*Personal Injury
*Water & Sewer Backup
*ID Recovery
*Personal Injury
*ID Recovery
*Personal Injury
*Personal Injury
*Theft Coverage
Discounts
*Multi-Tier Rating
*New Home
*Security Systems
*Hurricane Protective System
*Superior Construction
*Premises Alarms
*Multi-Tier Rating
*New Construction
*Smoke Detectors
*Premises Alarms
*Superior Construction
*Multi-Tier Rating
*Smoke Detectors
*Premises Alarms
*Age of Home
*Multi-Policy Discount
*Mature Homeowner
*Superior Construction
*Premises Alarms
You can save by bundling auto and home insurance with Ocean Harbor. Talk to an agent to get a bundled automobile and homeowners quote.
Insurance Website
You can visit the insurer's website at oceanharbor-ins.com. It is clean, easy to use, and has many resources. You cannot get an Ocean Harbor Car Insurance quote online. You need to select the "Find an Agent" button and select an agent near you.
Not providing rate quotes online is a negative, as most large carriers now offer online quotes.
This can be frustrating for many online insurance shoppers. Most people just want a quick rate quote online and don't want to deal with an agent who will request private information and, in some cases, put pressure on a client to buy a policy.
If you don't want to call an agent, you can always contact the carrier direct online or by mail and request an Ocean Harbor insurance quote at:
Pearl Holding Group
P.O. Box 452799
Sunrise, Florida 33345
(954) 587-2299
www.pearlholding.com
Ocean Harbor Car Insurance Customer Reviews
Many people are attracted to the cheap car insurance pricing Ocean Harbor offers, including buy now pay later car insurance plans. While this brings in business, many customers who file claims have labeled the insurer fraudulent.
Some sites have Ocean Harbor ranked 1.2 stars out of 5, while others have the insurer ranked a 2.0.
Every review site we checked has an overall negative rating for Ocean Harbor Car Insurance. Even worse, the Better Business Bureau or BBB gives the company a D rating, just above failing. The BBB receives over 100 complaints from angry customers each year.
The problems center around claim payouts. Many people that have faithfully paid their premiums for years then get into an accident, and Ocean Harbor refuses to make a claim payment. Overall, we would rate the insurer a 1.5. There are far better options out there for those that need cheap coverage. Just enter your ZIP code below and start comparing rates.
Let the companies fight for you. Get a Quote!

Just enter your zip below
How to File a Claim?
If you need to file a claim, call an Ocean Harbor representative, and they will put you in touch with the person who will be handling it. In addition to calling, you can send an email for further verification at: claims@afaclaims.com
Florida claim assistance – call 1-954-587-2299, extension 203
California claim assistance – call 1-714-912-2299
New York claim assistance – call 1-212-344-8700
Canceling an Ocean Harbor Insurance Policy
What do you do if you are a current customer of Ocean Harbor and have read the bad reviews and want to cancel your policy? There's not a lot of info online on the company's website about canceling your policy. The best bet is to call the company at 212-868-2950.
You might be charged a cancelation fee of $25 to cancel your policy or even more. In addition to calling, send a certified signed letter of cancellation to Ocean Harbor. You should receive correspondence that your policy has been canceled within ten business days. If not, call back and verify the cancellation.
Conclusion
While Ocean Harbor Insurance offers cheap auto insurance rates with low deposit, the company has a bad reputation for not paying claims in full and on time. In addition, you cannot get a quick quote online and have to call an agent, which is an option many people don't want. Considering Ocean Harbor's numerous complaints from thousands of customers, it's better if you find coverage elsewhere.
There are better insurers out there, like Progressive and Esurance, that offer cheap rates and exceptional claim processing. To compare direct rates where you live, enter your zip code. Comparison shops up to ten rates in minutes and saves more.
Let the companies fight for you. Get a Quote!
Compare Quotes From Top Rated Insurers. Good Drivers Can Get Good Discounts. See How Much You Can Save Now!
Secured with SHA-256 Encryption