Otter Insurance makes it easier for customers to find affordable auto insurance coverage in Washington. Get Direct Auto Insurance Quotes Now and Save!
FREE Auto Insurance Comparison
Secured with SHA-256 Encryption
Otter Insurance Company Details
Address: 20102 Cedar Valley Road, Suite 101, Lynwood, WA 98036
City: Lynwood
State: Washington
ZIP Code: 98036
Phone Number: 1- 425-771-8900
Fax: 425-672-2712
Year Founded: 1969
Otter Insurance agency is a privately held and owned insurance agency serving the Lynnwood, Washington community. Otter insurance has been operating in the Washington area for over 50 years, since its founding in 1969.
Otter's mission is to make it easier for customers to find affordable auto insurance coverage and protect the things that matter most. Company agents sit with each client and go over their specific needs. This is one of the main benefits of the large agency, good old-fashioned one-on-one customer service.
Otter insurance experts have partnerships with some of the best top-rated insurers in the U.S. and pass those savings onto their clients. No matter the type of auto insurance a client needs, otter can get them covered at rates many local competitors can't match.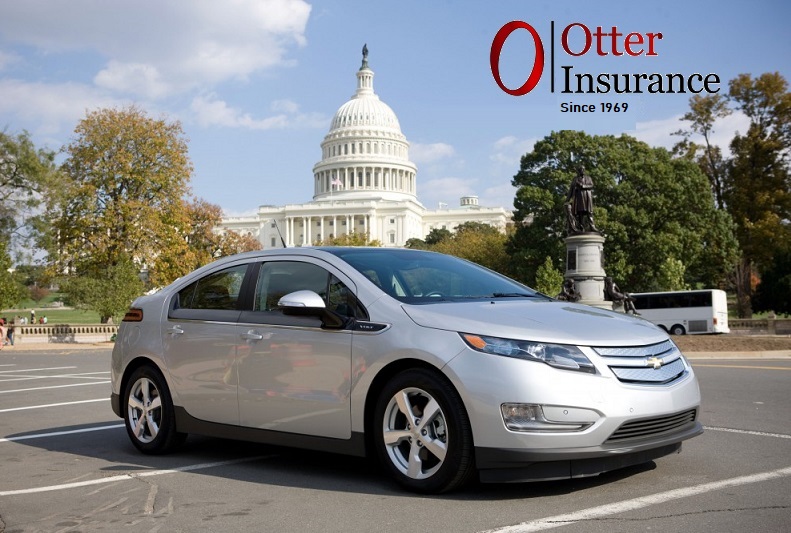 Quick Facts
Otter Insurance has been around since the 1960s and is one of the oldest agencies in the state of Washington. Even though Otter Insurance has been around before the internet age, the agency has embraced technology. They have one of the best agency websites, frequently updated to serve their clients better.
Otter Auto Insurance Coverage
Otter offers just about any type of automobile coverage, including:
State Minimum Liability coverage
Collision Insurance
Comprehensive Insurance
SR-22 Insurance
Gap Insurance
Non-Insured or Under-Insured Motorists protection
The agency can also insure:
Motorcycle Insurance
Marine and Watercraft
Recreational Vehicle or RV Coverage
Classic Car Insurance through a partnership with Hagerty
ATV Insurance
Commerical
Business
Otter Auto Insurance Discounts
One of the best ways to lower insurance premiums is to take advantage of discounts. Most people can qualify for one or more discounts. Here are several discounts Otter Insurance offers.
Safe Driver
Low Mileage
Bundled Automobile and Homeowners Coverage
Good Student Discount (Must have a minimum 3.5 GPA)
Military and Veteran
Multi-Vehicle Discounts
To see what discounts you qualify for, talk to an Otter Insurance Agent over the phone or complete an online quote request.
FREE Auto Insurance Comparison
Secured with SHA-256 Encryption
Otter Homeowners Insurance Coverage
Otter insurance knows how important a person's home is. That's why getting the best insurance coverage at the lowest rates is their primary objective. The agency provides a wide range of options for dwelling coverage and can match most competitors' rates.
Otter also offers bundled home and auto insurance which can save qualified clients up to 10%. Common dwelling structures covered include:
Homeowners
Condominium
Manufactured Home Coverage
Renters
Landlord
Flood Insurance for added protection
Umbrella policies for added security
Otter Insurance agents will sit down with you individually and go over your home insurance options, including the best limits and coverage types.
Otter works with leading home insurers nationally and regionally and has some of the best homeowners rates of any agency in the region.
Homeowner's premiums can be as low as $79 a month for qualified customers. To get a free homeowners quote, fill out a free online application. The process takes less than 10 minutes, and you will be matched with the lowest rates.
Otter Insurance Reviews
This is a mid-sized agency with generally positive reviews locally on Yelp and other review sites. Overall, Otter Insurance has a review ranking of 4.7 stars, which is above average.
Otter has earned its trust with its customers in the Washington region for over 50 years. They maintain that trust by keeping the highest moral standards with each customer. The agency has no complaints on consumer advocacy sites like Rip Off Report and is in good standing with the Better Business Bureau or BBB.
Otter Insurance Website
Otter has a very easy-to-use website with many helpful features. At OtterIns.com, you can get quotes online for all the insurance products the company serves. The quote form is easy to fill out and only takes about five minutes for auto insurance and around ten minutes for a homeowner's quote.
You can also report a claim online and make any needed changes to your policy. The site also has an informative blog and a customer service chat box that pops up to assist visitors immediately.
Let the companies fight for you. Get a Quote!
Just enter your zip below
Otter Insurance Providers
Otter works with some of the country's top insurers. They have longstanding relationships with key providers, including:
Farmers
Esurance
Nationwide
Liberty Mutual
Otter only works with carriers with the best reputations. Agents will go over your insurance needs, including the best type of coverage options, then search for the lowest rates. Get a free quote request online by entering your zip code. Otter can save most customers over 20%.
FREE Auto Insurance Comparison
Secured with SHA-256 Encryption
Community Achievements
Otter has a longstanding commitment to serving the local Washington community. They are members of several prestigious groups:
Trusted Choice
Member of the IIABW
Member of the Lynwood Chamber of Commerce for many years
Contact Information
Address: 20102 Cedar Valley Road, Suite 101, Lynwood, WA 98036
Phone: 425-771-8900
Fax: 425-672-2712
Operating Hours
Monday to Thursday 8:00 am to 5:00 pm
Friday 8:00 am to 4 pm
Closed daily for lunch between 12:00 pm and 1:00 pm
Conclusion
Otter Insurance is one of the oldest agencies in Washington state and has an excellent reputation for providing quality insurance at affordable prices to local residents. Over the years, the agency has expanded its lines to include home insurance, business, watercraft, and more. For Washington residents looking for a full-service agency that can offer unbiased insurance advice, along with affordable rates, give Otter Insurance a call.
Let the companies fight for you. Get a Quote!
Compare Quotes From Top Rated Insurers. Good Drivers Can Save 50% or More. See How Much You Can Save Now!
Secured with SHA-256 Encryption