Auto Acceptance Insurance Review
Look at Auto Acceptance Insurance in Wichita KS
FREE Auto Insurance Comparison
Secured with SHA-256 Encryption
Auto Acceptance Insurance Review
If you're looking for some of the lowest car insurance rates possible along with a professional staff that gets to know each client, then take a look at Auto Acceptance Insurance in Wichita KS. The goal of this fast-growing company is to help each client get the best coverage and rates for the auto and home insurance they need in Wichita, Kansas, and surrounding areas.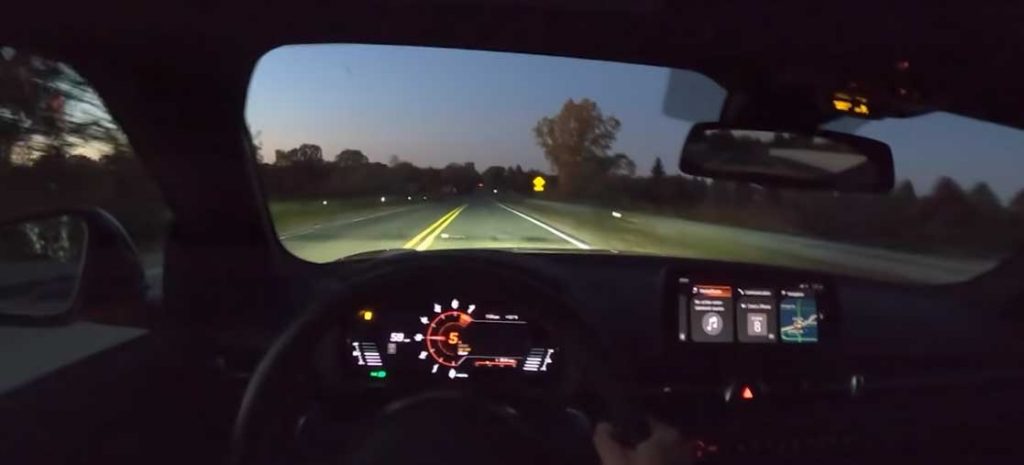 Auto Acceptance can find auto insurance for just about any driver. This includes teen drivers who have minimal driving experience as well as high-risk motorists, who have been turned away by other insurers. The company works diligently to get to know the needs of each customer and their budget. Then, a plan is put in place to help the client get the most coverage possible for the least cost. Whether that is a liability-only policy or full coverage auto insurance for two or more vehicles, Acceptance can get the job done and under budget.
Auto Acceptance Can Insure Most Drivers
If you've been denied coverage by other providers, get a quote from Acceptance. They work with hard to insure drivers and anyone else who needs to get covered. This includes:
Young and New Drivers
High-Risk Motorists
Business Owners who need Commercial Auto Insurance Coverage
Military Members
Seniors
Auto Acceptance Insurance Commitment to Each Customer
Each customer deserves the best service possible. This is the attitude of the employee's Acceptance insurance. The customer is always put first and that begins with listening. The insurer knows that selecting the right auto or home insurance policy can be confusing. Many people don't know the type of coverage they should get or the limits. This is why so many people rate Auto Acceptance insurance customer service so high.
They take the time to listen to each customer and form a plan to get them insured with a quality policy that will protect them. This is one of the big advantages of working directly with an agent. They can help people get greater protection and often save them money at the same time. Even though people can buy a policy direct online. Many still prefer to get one-on-one advice that comes from an experienced agent. At Acceptance, anyone can sit down and go over their insurance needs. This dedication to service has kept the company growing for years.
Cheap Liability Insurance
Some customers need the cheapest auto insurance with a low-down payment. At Acceptance, qualified customers can get a state minimum auto insurance policy from $20 down. This helps those low on cash with a tight budget get insured and on the road. Although minimum liability car insurance often does not protect the driver in serious crasher, many people get it for older vehicles or those that don't drive much anymore, like retirees. Get a quote now by entering your zip code.
Collision and Comprehensive Insurance
Most people need solid auto insurance protection. This is why collision and comprehensive coverage are good choices. While the monthly premiums are higher than a liability-only policy, if you get into a serious at-fault wreck, having collision insurance with high limits can actually save you a lot of money. For vehicles that are worth more than $10,000 collision insurance of often recommended.
Comprehensive insurance, as the name implies, covers almost anything that can damage your vehicle, not involving an accident with another automobile. This includes weather-related damage, fires, or other natural events. A comprehensive plan will also cover you for vandalism and theft. If you finance your vehicle or lease it, you will most likely be required to carry comprehensive insurance. Auto Acceptance Insurance Company has great rates for both collision and comprehensive insurance. Get quoted today by calling toll-free or filling out a quick quote request online.
Acceptance Home and Renters Insurance
Your home is your castle and probably the biggest investment you'll ever make. This is why it's so important to cover it properly with quality homeowner's insurance. Whether you have a small manufactured home or a large multi-storied estate, Acceptance Insurance can get you the coverage you need and affordable rates. The company works with the top home insurance providers nationally and passes on those savings directly to its customers. Many policies are priced lower than the competition and come with Acceptance dedicated 24/7 customer service.
If you currently rent, you are probably required to get renter's insurance. Acceptance has cheap renters insurance starting at $10 per month. That's a rate almost anyone can afford. Renters insurance will cover you from personal property losses, such as theft or a natural disaster. It also provides liability protection for guests that get injured will visiting you. Get a free renters insurance quote today. Start by entering your zip code.
Acceptance Insurance Products
The insurer has a broad range of insurance products. This includes:
Automobile
Motorcycle
Homeowner
Renters
Life Insurance
Pet
Travel Commercial Insurance
Acceptance Insurance Website
The easy-to-use AcceptanceInsurance.com website offers consumers free online quotes for all the products it offers. There is also a wealth of information on the basics of insurance coverage. Tips on how to get good coverage at low rates. The website is easy to navigate on any device and has a feature that helps customers find the nearest location by entering their zip code. Most people visit the site to get a free quote and compare rates.
Summary
Auto Acceptance Insurance in Wichita, Kansas is great for those customers that want one-on-one service from a dedicated agent and also want to get low rates. The company has bundled discounts for bundling auto and home insurance as well as great rates for motorcycle coverage. They have a toll-free number and agents standing by to give over-the-phone quotes or to offer general insurance advice to prospective customers. To compare quotes, start by entering your zip code.
Locations
1644 S Oliver Street Wichita, KS 67218(316) 688-4454
1556 North Broadway Wichita, KS 67214(316) 269-5900
Business Hours:
Monday – Friday 9 AM to 5 PM Saturday 9 AM to 12 PM Sunday – Closed
Let the companies fight for you. Get a Quote!
Compare Quotes From Top Rated Insurers. Good Drivers Can Save 50% or More. See How Much You Can Save Now!
Secured with SHA-256 Encryption