Patriot Insurance Review – Business, Auto, Home & Life Insurance
Patriot Insurance Company began as a subsidiary of Blue Cross and Blue Shield of Maine. Since then, the company has only expanded, offering more individual and commercial products in more locations.
FREE Auto Insurance Comparison
Secured with SHA-256 Encryption
Patriot Insurance Company Details
Address: 701 US Route One, Suite 1, Yarmouth, ME 04096
State: Maine
ZIP Code: 04096
Phone Number: 207.847.1800
Sales: 1-866-460-1776 (Toll-Free)
Fax: 1-888-235-7289
Customer Service: 1-866-460-1776 (Claims)
Website: https://www.patriotinsuranceco.com/
Year Founded: 1966
AM Best Rating: A
Quick Facts About Patriot Insurance Company
The company was Founded in 1966.
Patriot offers individual and business coverage.
AM Best gave the company an "A" rating.
The company has an "A+" rating with the Better Business Bureau (BBB).
Offers 24/7 claims reporting.
Patriot products are sold through independent insurance agents.
Patriot Insurance Overview
Patriot Mutual Insurance Company began as a Blue Cross and Blue Shield of Maine subsidiary. It was founded in Maine in 1966 as Blue Mutual Alliance d/b/a Patriot Mutual Insurance Company. Patriot was for many decades focused on the health insurance industry.
Patriot started offering property and casualty insurance in 2002. It was in 2007 when, through the merger with Frankenmuth Insurance, the company further expanded its product line, including commercial insurance in its product portfolio. Eight years later, in 2015, they began writing life insurance in Maine and Vermont. In 2018 they reached New Hampshire, offering life insurance.
If you live in Maine, Vermont, or New Hampshire, you can take advantage of Patriot's personal and business insurance. The provider's headquarters is located in Yarmouth, Maine.
You will not be able to get direct quotes through the company's website, but you will get Patriot insurance products through independent insurance agents. However, it should be noted that not all coverages are available in all states.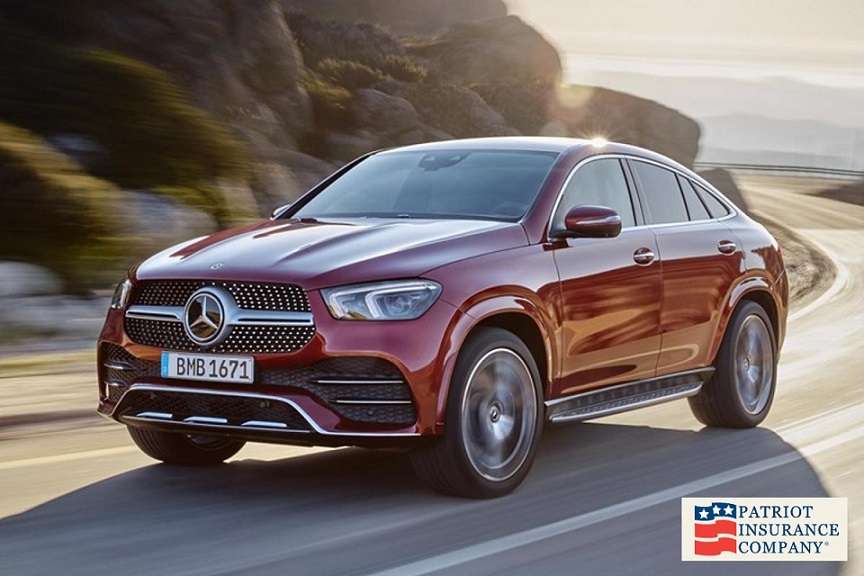 Types of Insurance Products Patriot Provides
Patriot Insurance offers a wide range of insurance products, including:
Business and Personal Auto insurance
Home insurance
Term and Whole Life insurance
Personal and Commercial Umbrella insurance
Watercraft and snowmobile insurance
Businessowners insurance
Professional liability insurance
Data & Cyber liability insurance
Through the company's website or your independent insurance agent, you can find out more about the coverage provided by Patriot Insurance. Your agent will also help you choose the right type of coverage for your insurance needs.
FREE Auto Insurance Comparison
Secured with SHA-256 Encryption
Are Patrioy Insurance Rates affordable?
Patriot offers discounts on home, auto, and life insurance packages. This could make a difference in your rates. However, it is not possible to compare rates with other insurers because they do not offer online quotes.
Because Patriot is an independent agent-driven insurer, it's hard to adequately compete with the big companies that offer cheap insurance nationwide.
How Does the Company Process Claims?
Unlike quotes that are only sold through insurance agents, claims can be filed through the website. You can file different types of claims ranging from vehicle damage to workers' compensation.
The claims menu on the website has a claims FAQ section and several links that will take you directly to the form for the type of claim you need to file. In general, the site has extensive and complete information about the claims process.
But this is not the only way you can report your insurance claim. Through the claim reporting line, you can call Patriot Insurance toll-free at 1-866-460-1776, and you can file a claim 24/7.
You can also file a claim through your local agent or fax your claim information to 1-888-235-7289.
Patriot Insurance Ratings and Consumer Reviews
Patriot Insurance Company has a vast network of independent agents and a wide catalog of products. It is considered an insurance company in good financial standing. Thus, AM Best rating agency has rated Patriot Insurance's financial strength an "A," indicating the company has an excellent credit rating.
Additionally, the company has had no complaints filed with the Better Business Bureau (BBB) in the last 3 years, so it has an A+ rating.
There are positive and negative reviews on Google about the company, with an overall rating of 3.2 stars. Certainly, there is no high volume of complaints or unusual content about its performance. Most of the negative reviews focused on problems with adjusters and denied claims, which are common complaints about most insurance companies.
Let the companies fight for you. Get a Quote!
Just enter your zip below
Patriot Insurance Pros and Cons
Pros
Cons
*Works with independent insurance agents.
*High ratings from BBB and AM Best.
*Good customer reviews.
*Wide range of coverages.
*Personal and business coverage available.
*Claim reports available 24/7.
*Not accredited with the BBB.
*There is not much information about the discounts offered.
*Do not offer online quotes.
Our Take On Patriot Insurance Company
Patriot Insurance is an attractive company for those seeking personalized attention through insurance agents who can guide them towards the best possible policy for their insurance needs. Patriot's website explains the value of an agent's personal service and thus justifies not offering quotes online.
But, not knowing the coverage prices directly, it isn't easy to compare the company with other top-rated car insurance companies. However, they do offer other online options, including filing claims and making premium payments.
There is nothing in Patriot reviews or ratings to raise any red flags. Patriot is just a company that somehow blends old school with modern.
Let the companies fight for you. Get a Quote!
Compare Quotes From Top Rated Insurers. Good Drivers Can Get Good Discounts. See How Much You Can Save Now!
Secured with SHA-256 Encryption