Cheap No Down Payment Car Insurance
Getting no down payment car insurance is appealing for many people, especially those on a tight budget. The idea of securing auto insurance without making a deposit sounds too good to be true, but is it?
FREE Auto Insurance Comparison
Secured with SHA-256 Encryption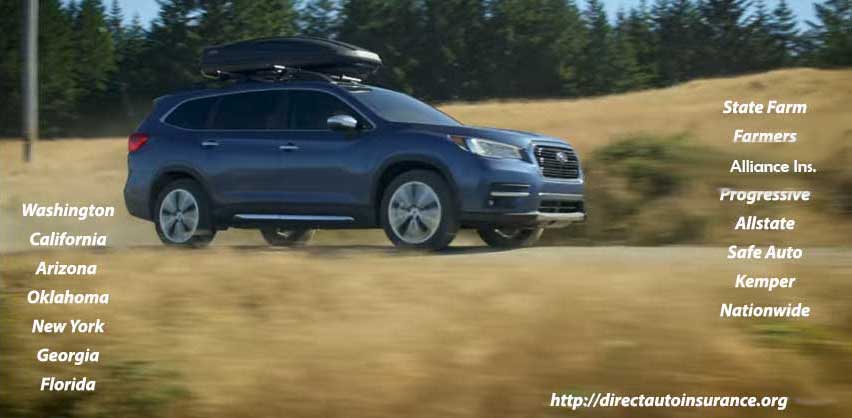 Getting no down payment car insurance is appealing for many people, especially those on a tight budget. The idea of securing auto insurance without making a deposit sounds too good to be true, but is it? The reality is most auto insurance companies require a down payment. There are many reasons for needing an initial payment, including vetting quality, long term customers.
Insurers look at people that can't afford a deposit as more problematic. These customers are more likely to cancel their policy, miss payments, or commit insurance fraud. Some car buyers look for a no down policy, so they can buy their car legally from a dealer and then quickly cancel the policy. Therefore, there are very few, if any, insurance companies that offer no down payment car insurance policies.
Why Are Down Payments Required?
The amount you pay for auto insurance is determined by the potential risk you pose. The people who pay the least for coverage pose the least risk. Conversely, those who are high-risk drivers pay much higher rates. This is also true with down payment requirements. If a driver has multiple reckless driving infractions or at-fault accidents, they will be required to put down a bigger deposit. Several factors determine rates. This includes:
Vehicle Type
Age of the Driver
Zip Code
Gender
Driving Record
Credit
Homeowner
Marital Status
Auto insurance deposits also help pay for the onboarding costs that are related to new customers. These costs include obtaining a person driving record, credit information, and other administrative expenses. Allowing for no down payment car insurance would mean the insurer would have to pay for these costs. Thus losing money upfront and reducing the chance of making a profit on the policy. This is one of many reasons why almost no carriers offer these types of deals.
Very Cheap Car Insurance for $20 Down
Some companies do have low down payment policies that can get you covered without making a big financial commitment. Other insurers have larger deposit requirements, but your overall installment payments will be lower. In order to get very cheap car insurance for $20 down, it helps if you have good credit. You also want to have a history of consistent coverage. If you've had your policy canceled in the past, this raises a red flag.
Often, it means there was a serious violation that raised the level of risk substantially, causing the insurer to void the policy. There could be past reckless driving offenses or DUIs that caused the policy to be voided. Also, if a driver is required to file an SR22, then he or she will be required to make a bigger down payment, usually 15% or more of the total premium.
The good news is if you're a safe driver with a good history of continual coverage, you can qualify for cheap car insurance with a low down payment.
Finding Low Down Payment Car Insurance Coverage
Numerous providers do not sell zero down auto insurance plans. One reason is the clients are often looking for short-term insurance. This means they are likely to cancel the policy or switch to another company after getting insured. If a company insurers someone with the first month free, then they need to get that money back, by way of future premium payments.
If someone cancels the policy after 1 or 2 months, then the carrier will not make any money on that policy. In short, it's just not good business for most providers. Also, if the client switches after a brief time, the insurer will lose money and incur increased risks going forward.
This makes low down payment polices more risky for car insurance companies, so many choose not to sell these types of policies. When a company offers coverage with the first month free, they are taking a big risk and will likely lose money for the first few months.
Average Car Insurance Costs
According to the popular comparison site The Zebra, the average annual cost of insuring a vehicle in the United States is about $713. This is only a rough estimate. There are so many factors that go into rates. The more expensive your automobile is, the higher it will cost to insure it. You should also keep in mind that people who live in highly congested areas, like big cities, are going to pay more to get their car insured. There are a lot more auto accidents in Las Vegas, for example than people living in rural Kansas.
The Coverage You Select Affects the Down Payment Cost
If you are searching for monthly auto insurance with the first month free, then you should carefully select the coverage and limit amounts. In general, the more protection you need, the higher your premiums will be. This will result in a larger down-payment requirement.
Liability is the cheapest car insurance you can buy and is mandatory in all but one U.S. state. A basic plan with state minimums can be purchased for as low as $29 per month. If your automobile is paid for and is more than six years old, consider liability only, if you need to reduce the cost of covering your car.
If you add greater amounts of coverage, including collision and comprehensive, the premiums will go up. This will also increase your deposit amount required. For those with very good credit and a long track record of being insured, some companies may still offer a comprehensive coverage plan with high limits for low down payments. In this case, it's about attracting long-term customers that will hopefully stay insured with the same company for years to come.
Is a Low Down Payment Policy More Expensive?
The short answer to that is yes, but not too much. On average, these types of policies only cost about 5% – 10% more. For those consumers strapped for cash and desperate to get their car insured, it might be worth it.
To illustrate this clearly, a typical policy might cost $1,140 per year if paid in full. The same auto insurance plan with a low down payment of $40 and the first month free might cost $1,225 per year, an additional cost of less than $10 per month. If you cannot pay the premiums in full, then monthly payments can help you cover the cost of insuring your vehicle.
States that Offer Very Cheap Auto Insurance Deposits
Some of the most populous states, including California, New York, and Florida, allow insurers to offer coverage with very low down payments.
These include:
Washington
California
Arizona
Oklahoma
New York
Georgia
Florida
Auto Insurers that Offer Low Down Payment Deals
Several regional and national carriers can get you covered with a small deposit.
State Farm
Farmers
Progressive
Allstate
Safe Auto
Kemper
Nationwide
How to Buy Car Insurance With a Low Down Payment
If you need the best low down payment car insurance deal, then shop online. Direct insurers have online rates that are cheaper than most local agents or brokers. Comparison sites like Direct Auto Insurance are a great place to start. You can search for the coverage and down payment plans that fit your budget. Get started now with a free rate quote by entering your zip code.
FREE Auto Insurance Comparison
No matter how much car insurance you need, compare quotes direct from auto insurance providers nationwide
Secured with SHA-256 Encryption