How Much Is Auto Insurance in Tennessee?
Auto insurance Tennessee starting as cheap as $18 per month. Compare auto insurance quotes, save up to $500 per year today!
FREE Auto Insurance Comparison
Secured with SHA-256 Encryption
Paying for auto insurance in Tennessee is never fun, significantly when rates increase after an accident. Car insurance premiums have come down slightly over the past few years. Car manufacturers continue to build safer cars, and drivers become more aware rates will hopefully continue to decrease. Accidents and tickets also fall off your driving record after a few years. With some research, auto insurance might cost less than you think.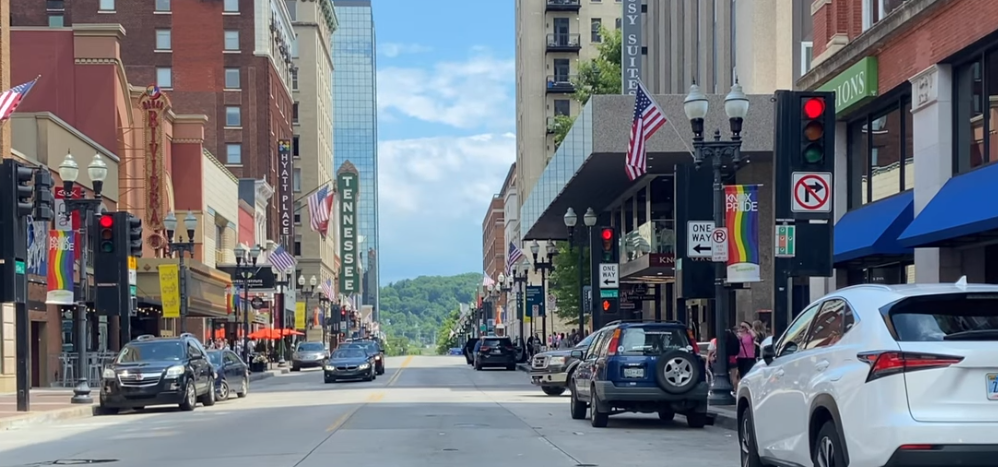 Auto Insurance Tennessee Requirements
All states require liability insurance, although the coverage limits vary among states. Drivers can choose one combined policy for all coverage rather than individual limits. Tennessee requires drivers to maintain liability insurance with a minimum coverage of 25/50/15. For those unfamiliar with auto insurance limits, the 25 represents $25,000 worth of bodily injury coverage for accidents involving one injured person, $50,000 of combined bodily injury coverage to cover accidents with multiple wounded parties, and $15,000 worth of property damage coverage. However, according to the cost of medical care and automobile repairs, drivers should always consider auto insurance coverage with much higher limits. It would be best if you had enough auto insurance in the case of an accident.
Additional Types of Auto Insurance Tennessee
Comprehensive and collision insurance are often recommended for consumers financing or leasing their vehicles. Comprehensive insurance covers damage to a person's car due to bad weather, such as hurricanes, fires, or floods. It also covers damage inflicted by animals or vandals. Collision insurance pays for repairs to a damaged car after colliding with another vehicle or an object. However, the state does not mandate these other types of car insurance coverage.
Other common types of auto insurance are personal injury protection (PIP), uninsured motorist coverage, GAP insurance, medical payments coverage, and more. Regardless of what type of vehicle you own, it's essential to understand the types of auto insurance. Building a well-rounded auto insurance policy for your unique needs would be best.
Tennessee DUI Laws
In 2011, Tennessee passed a new law requiring drunk drivers arrested with a blood-alcohol level of .15% or higher to pay for and install an ignition interlock device to get their license back and be able to drive again. The legal blood alcohol limit is .08%. An ignition interlock device works like an in-car breathalyzer, and a driver must blow into the machine before turning the car on. If the machine detects any alcohol in the driver's breath, the engine will not start. The state is beefing up prosecution of DUIs and hopes that first-time offenders will be scared enough by harsh penalties that they will not become repeat offenders.
Average Auto Insurance Rates in Tennessee
Auto insurance rates in Tennessee depend on several variables; however, when it comes to comparison of Tennessee auto insurance rates compared to other states, residents enjoy premiums around 20% lower than the national average. For most good drivers, the cost of auto insurance in Tennessee per month is under $100 a month.
Tennessee's Traffic Accident Statistics
Tennessee's roads are getting safer yearly—traffic-related fatalities have dropped since at least 2005. The state had 1,037 traffic fatalities in 2016 versus 963 in 2015. Of the fatalities in 2009, 412 occurred in the state's urban areas. Five hundred seventy-seven deaths took place in Tennessee's rural areas. Speeding was the cause of 209 deaths, and 303 accidents involved drivers with a blood alcohol content above the legal limit of .08 percent. Motorcycle riders experienced 121 fatalities, and 70 pedestrians were killed in 2009 due to traffic accidents.
Finding Cheap Auto Insurance Tennessee
Auto insurance can be a big part of the overall cost involved in owning a car. It makes sense to do whatever you can to find the least expensive premiums possible. Auto insurance companies offer many discounts, such as paying your policy in full (vs. monthly payments), insuring multiple vehicles with the same company, combining your auto insurance with homeowners or another type of insurance, and more. Each auto insurance company has its methods for setting premiums, and drivers can benefit from obtaining several quotes to see which insurer offers the best price for the most features and highest amount of coverage.
Let the companies fight for you. Get a Quote!
Compare Quotes From Top Rated Insurers. Good Drivers Can Get Good Discounts. See How Much You Can Save Now!
Secured with SHA-256 Encryption