Driving under the influence creates dangerous road conditions for everyone. DUI insurance serves as one of the penalties for individuals who place themselves and others in danger when they choose to drive drunk.
FREE Auto Insurance Comparison
Secured with SHA-256 Encryption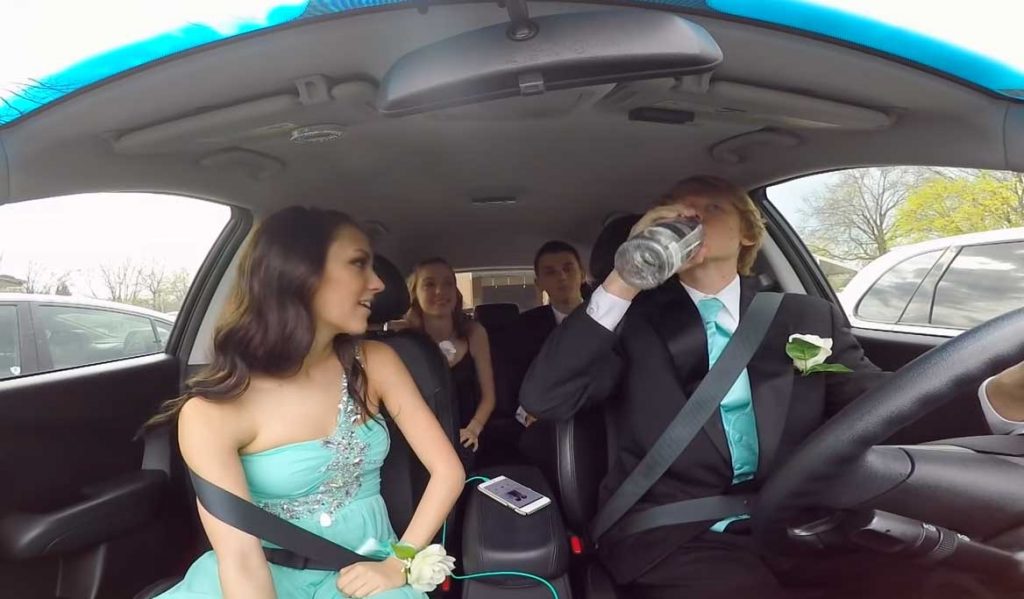 Driving under the influence creates dangerous road conditions for everyone. DUI insurance serves as one of the penalties for individuals who place themselves and others in danger when they choose to drive drunk. According to statistics from the National Highway Traffic Safety Administration (NHTSA), one in every 135 drivers in the U.S. is arrested for a DUI or driving under the influence, each year.
DUI Insurance

– What is it?

DUI insurance is also commonly known as SR-22 insurance. This type of auto insurance coverage needs to be carried by persons convicted of driving under the influence of alcohol or drugs. Once a driver has been convicted, he is placed into a high-risk category for auto insurance purposes. DUI, or SR-22 insurance, provides a way for an insurance company to guarantee that a high-risk driver is carrying at least the state-required minimum level of liability insurance coverage.
Difference between a DUI and a DWI
A DUI means a person has been arrested for having a blood alcohol content (BAC) of .08 percent or higher, or under the influence of drugs. According to the National Highway Traffic and Safety Administration, 16,885 people, or 39 percent of all traffic deaths, were due to alcohol-related car crashes in 2013. Drugs were involved in approximately 18 percent of all traffic fatalities. A DWI, or driving while intoxicated, means the same thing as a DUI in some states. It implies a more serious offense in others, based on a higher blood alcohol level at the time of the arrest. New York, for example, issues a DWI conviction for a BAC of .08 percent or higher. A DUI conviction could result from a .07 percent BAC, or a DWI can be downgraded to a DUI in court.
What is an SR-22 Certificate?
An SR-22 certificate is a form filed by insurance companies to verify that a person is carrying a minimum level of liability insurance. The document is filled out with an individual's name and address, Social Security number, driver's license, and court case number. The certificate information is provided to the Department of Motor Vehicles for the state the person lives in. Once the SR-22 certificate is filed, and the driver is granted an SR-22 insurance policy. The insurer is required by law to notify the Department of Motor Vehicles if the individual stops paying their insurance policy. The DMV will notify drivers of the requirement to carry this type of insurance.
Who Needs DUI Insurance?
Anyone who has been convicted of driving while under the influence of alcohol or drugs will most likely be required to carry DUI insurance. Either immediately, or once the individual has regained at least partial use of his driver's license. Laws vary by state, and there are a few that do not require DUI insurance. However, even if DUI insurance is not required, the DUI and associated points will be marked on an individual's driving history. This alone will cause insurance companies to assign a higher risk level and correspondingly higher insurance premiums. SR-22 insurance is also required for certain other individuals. Such as those with a large number of speeding or other traffic tickets, or an individual who has been caught driving while uninsured, or involved in an accident without insurance.
How Long Does A Person Need to Carry DUI Insurance?
Three years is the usual amount of time an individual is required to carry DUI insurance. The time requirement is mandated by each state; however, a judge may require individuals to carry DUI ins for a longer period. For example, when drivers become repeat offenders with multiple DUIs, a judge may order them to carry DUI insurance for a substantially longer period.
Do All States Require DUI Insurance?
Most, but not all states require DUI insurance. To be more precise, there are a few states that do not require SR-22 insurance. However, for those states that do not require SR-22 insurance, a penalty in the form of an insurance assessment is required by the state. The amount of this penalty is typical $1,000 or more. If an individual is required to carry DUI insurance in one state, moving to another state with no SR-22 requirement does not relieve the person of the need to carry DUI insurance. During the three years mandated by a judge, the driver must carry SR-22 insurance based on the laws of whatever state the DUI conviction took place in, regardless of where they live.
Does DUI Insurance Show On A Person's Driving Record?
Evidence of a DUI will show on an individual's driving record for a long time. Even though the requirement for DUI ins usually ends after three years, the DUI itself will remain on a person's driving history for ten years in most states, and forever in some states such as Colorado. A DUI conviction will also show up in background checks for other things like new employment and screens for health and life insurance.
Does a Person Need DUI Ins if They Do Not Have A Car?
Even if an individual with a DUI chooses not to own or drive any vehicle, a judge may require them to carry auto insurance anyway. This type of insurance is called nonowners SR-22 insurance. This policy covers only damages caused by the driver and does not cover damages to any car they may be driving.
What Does DUI Insurance Cost?
The cost of DUI insurance is a somewhat complex matter. Auto insurance premiums, in general, depend on a variety of factors that vary by individual. This list starts with the individual state life in, and the minimum coverage required by that state. Next, an individuals age, the type of car driven, the number of miles driven per year and possibly the individual's credit history factor into the insurance costs. An individual's driving history and record also weigh-in, and the only good news is that one DUI with several years of clean driving history will result in lower insurance costs than an individual who has other violations on his record in addition to a DUI.
What Happens if a Person Stops Paying on DUI Ins?
Once a person takes out a DUI policy, he must continue paying on it for three years or whatever court-mandated period is necessary. If the person allows the policy lapse or cancels it, the insurance company will immediately contact the state's Department of Motor Vehicles. The individual will receive an immediate driver's license suspension. In order to regain the use of his license, the driver will need to re-file an SR-22 certificate with his insurance company and pay another filing fee to restart his policy. The three-year carrying period for the insurance will also start over again, even if the individual was one week away from completing their original three-year required period for the SR-22 insurance.
Hiring a DUI Attorney
When someone has been arrested for a DUI, hiring an experienced DUI attorney may result in smaller fines, a reduction in jail time and other penalties, which will outweigh the costs of hiring the attorney. DUI cases are complex, and an attorney may even get a case dismissed if proper police procedures were not followed during the arrest. An attorney may also be able to negotiate an outcome that does not require the plaintiff to carry DUI insurance.
How Can I Find Cheap DUI Insurance?
There is no avoiding it — DUI insurance will be more expensive than auto insurance for a driver with a clean record. However, as mentioned earlier insurance quotes rely on a variety of factors. Each insurance company designs its own algorithms used to calculate insurance rates for each customer. Each insurance company has a different method and places different weights on various factors. What this means for insurance shoppers is that quotes, even for high-risk insurance policies such as DUI insurance, can vary widely from one insurance company to another.
Let the companies fight for you. Get a Quote!
Compare Quotes From Top Rated Insurers. Good Drivers Can Get Good Discounts. See How Much You Can Save Now!
Secured with SHA-256 Encryption