For over 30 years they have been offering solutions to the rural community's personal car insurance
FREE Auto Insurance Comparison
Secured with SHA-256 Encryption
Headquartered in Richmond, VA, Countryway Insurance was established decades ago in order to provide low-cost insurance, mainly in the Northeast region of the United States. The carrier currently serves Maine, New York, Kentucky, Virginia, and Pennsylvania. They are mainly focused on providing standard automobile insurance coverage to rural drivers. The company offers several insurance types, including:
Homeowners
Renters
Umbrella Coverage
Countryway Customer Service
Its financial strength ranking is of great importance as it determines the ability of a carrier to pay out claims. J.D. Power gives the company a score of 5. It deals with customer satisfaction when handling claims. A more significant J.D. Power rating is a good indication that if anything goes wrong, a carrier will handle your concerns well. This indicates the provider is adept at customer service. The firm has a dedicated line 24/7 that assists policyholders in filing a claim and any other concerns.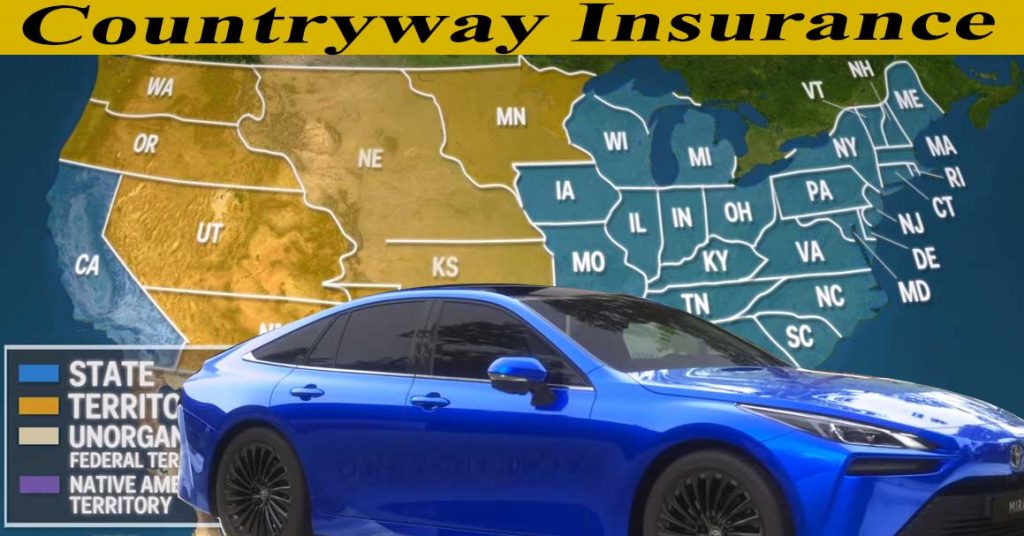 Countryway Insurance offers policies through a network of local insurance brokers. For over 30 years they have been offering solutions to the rural community's personal car insurance needs, with competitive rates and excellent service.
Countryway uses licensed insurance agents and brokers to sell its products. For the check rates enter your zip code and fill out a quick application. You can also get a free quote by calling an agent, to see if Countryway personal car insurance is right for you. With comprehensive insurance tailored specifically for individuals like you, you can get home and auto insurance bundled together and save hundreds.
Countryway Home Insurance
Countryway provides several different home insurance policies. This includes:
Low-cost Home Insurance: This provides coverage for simple structure, personal property, and liability to single-family homes. Policy options including equipment failure and guaranteed repair cost compensation are also available.
Mobile home insurance: Low-cost coverage for owners of manufactured homes. Rates start as low as $600 per year.
Countryway Auto Insurance
When it comes to buying auto insurance, you have such a wide range of options that the right insurer for your needs can be very difficult to narrow down. The easiest way for you to find the right policy is to get quotes from several different companies. This includes both national and regional providers. One of the regional insurance companies you may want to consider is Countryway Insurance. With rates that start at just $45 a month for safe drivers, they can save you hundreds on auto insurance.
Optional Coverage
The carrier's add-on coverage plans are priced separately because discounts depend on eligibility and preference. Rates can vary based on your driver's profile, with both moderate coverage and add-ons services. Add-on coverage includes:
Replacement-cost coverage: Reimburse you for replacing car models up to 4 or 5 years of age in compliance with government
Roadside-assistance coverage: Provides help if your vehicle breaks down and needs towing.
Countryway Car Insurance Discounts
Anti-theft
Set up the car with an anti-theft GPS tracking device and save about 5%.
Claim-free
Drive for a certain required period accident-free and get a discount
Good Credit
Just by maintaining a credit score of 700 or higher, you can save 10% of more
Good student
Active Students that have a B or higher average can save in the classroom.
Homeowners and Automobile Bundling
Bundle your auto and homeowners Insurance and save 10%
Multi-Vehicle Discount
If you have more than one vehicle that you need to insure, you can save 15% or more with a bundled policy.
Low-Mileage Discount
Drive less than 800 miles per month and save
Is Countryway Financially Stable?
Countryway Insurance is rated by AM Best with an A-, an overall good score. AM Best is a company that evaluates insurance carrier's financial stability. This ranking suggests that the company is generally stable and can make claim payouts for the foreseeable future.
Advantages of Countryway Insurance
Countryway gives its clients a range of advantages. You can love the personal touch the agents provide and one on one service. Another plus is that they specialize in remote areas, which larger insurers tend to ignore. They know the particular obstacles you face as a driver living in a rural area. This is one reason why so many policyholders stay with the insurer for years. To put it simply, Countryway meets the needs of rural motorists and has very competitive pricing. In fact, many types of coverage are less than the larger insurers like State Farm and Progressive can offer.
Disadvantages of Countryway Insurance
One of the main drawbacks of using Countryway is that it does not provide enough details about its policies online. Another issue is the website is a bit outdated and needs to be upgraded. For some product types, they can be more expensive than Allstate or State Farm but their rates are very competitive.
Conclusion
If you live in a rural area in one of the states that Countryway serves, then it makes sense to get a quote from them if you are looking for cheap auto insurance. The company has a strong track record of serving farmers and rural customers for decades with good service, fast claim payouts, and consistently low rates. Get a quote today and see how much you can save. To get going, just enter your zip code and fill out a quick application. Get the cheapest coverage you need today at the best possible rates.
Corporate Headquarters:
12580 West Creek Parkway
Richmond, Virginia 23238
Phone: (315) 634-5200
Let the companies fight for you. Get a Quote!
Compare Quotes From Top Rated Insurers. Good Drivers Can Save 50% or More. See How Much You Can Save Now!
Secured with SHA-256 Encryption