Direct General Auto Insurance Company Review
What do you need to know about Direct General Auto Insurance Company? Are you a high-risk driver or have been issued several tickets or even a DUI? If you have made multiple auto insurance claims, this company could be your lifeline.
FREE Auto Insurance Comparison
Secured with SHA-256 Encryption
Direct General Auto Insurance Company Details
Address: 1281 Murfreesboro Pike, Nashville, TN 37217
City: Nashville
State: Tennessee
Phone Number: 1-877-463-4732
Website: www.directgeneral.com
Year Founded: 1991
AM Best Rating: A+
Things To Consider
Direct General provides optional protection plans to help clients protect their assets in the event of a disaster.
Direct General is part of Direct General Corporation: a privately owned financial services holding company.
Direct General specializes in providing services for high-risk drivers, although it sells policies to all types of drivers.
Direct General offers asset protection plans in the event of disasters. These plans are optional but can be very beneficial.
Direct General Corporation is a privately owned financial services holding company. As such, it provides the financial capacity to other companies to offer more services to its clients, in exchange for purchasing the stock of this company. Direct General Auto Insurance, on the other hand, is part of the Direct General Corporation.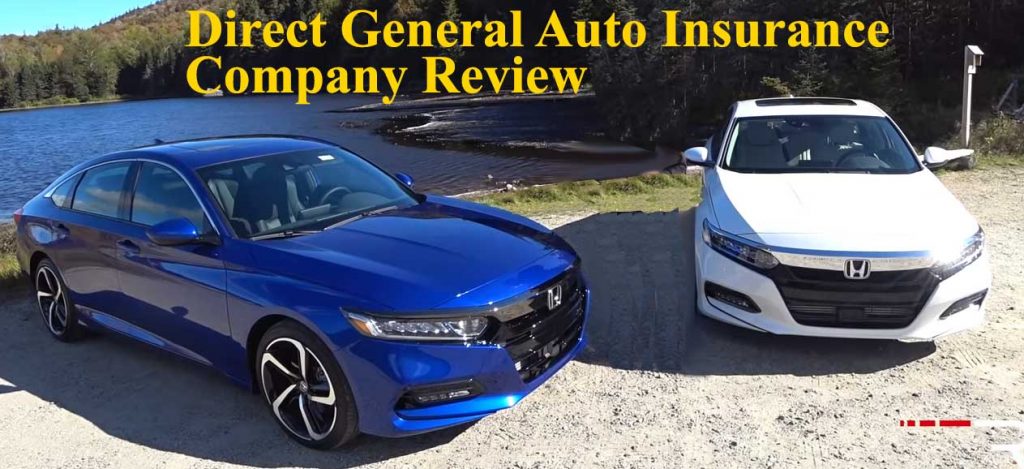 The General Direct Corporation has more than 400 insurance offices but only offers coverage in 12 states. These states are:
Alabama
Arkansas
Florida
Georgia
Louisiana
Mississippi
Missouri
North Carolina
South Carolina
Tennessee
Texas
Virginia.
If you want to compare quotes from the top auto insurance providers in your area, simply enter your zip code in the quotes form.
Why Choose Direct General Auto Insurance Company?
A driver is considered a high risk when he or she has a history of accidents or traffic violations.
Therefore, this driver will be considered a higher risk by insurers and will pay more to get insured. If another insurance provider cancels a driver's policy or did not renew it, this can put them in the high-risk category.
Direct General Auto Insurance company provides services to high-risk drivers, which are rejected by many other insurance companies. The insurer finds a way to offer lower rates to these types of drivers, as well as those with a bad credit rating. This commitment to higher-risk motorists has allowed the company to grow at a rapid rate for years.
Another advantage is that Direct General does not require a credit card or checking account for its policyholders. This helps lower-income drivers who still need to get car insurance, but are often turned away by other providers.
Let the companies fight for you. Get a Quote!
Just enter your zip below
Direct General Auto Insurance Coverage
Let's take a look at the coverage options offered:
Property coverage: Covers any damage you have caused to someone else's property in a car accident.
Comprehensive coverage: covers the loss or damage to your own vehicle caused by any type of accident except a collision. These accidents include acts of vandalism, theft, fire, or natural disaster.
Uninsured or underinsured motorist coverage: Covers damages and injuries to you, your passengers, or your car caused by a driver with insufficient insurance or without coverage.
Rental reimbursement: Helps pay for a car rental or public transportation fare during the repair time of your vehicle after it has been damaged in a covered accident.
Towing Insurance Coverage: Covers the expenses incurred when towing your car if it cannot be driven due to damage in a covered accident.
Accidental Death Coverage: If the driver dies as a result of a covered accident, this optional coverage covers beneficiaries with $ 5,000 as a death benefit.
FREE Auto Insurance Comparison
Secured with SHA-256 Encryption
Additional Protection Options
Direct General Auto Insurance also offers optional coverage plans for unforeseeable circumstances. EPP stands for the Direct General Emergency Protection Plan, which covers miscellaneous expenses after a breakdown or an accident. This PPE ranges from medical fees and ambulance assistance to coverage for damages to personal effects. The emergency protection plan, in some instances, can even pay emergency cash and rental reimbursement.
Another Direct General option is the term life insurance policy, which offers coverage of up to $25,000. The Direct General term life insurance policy does not require a medical exam and offers flexible payment options, which many consumers take advantage of. Furthermore, it has an additional advantage; its renewal is guaranteed for two additional terms.
Does Direct General Provide Customized Payment Plans?
Another convenience that Direct General offers is to choose the payment date of your insurance premium. In this way, your Direct General Auto policy is more adjusted to your personal needs, including your bill payment scheduling. Since you have chosen the most convenient payment date for yourself, your car insurance payments will not come as a surprise to your monthly or annual budget.
Also, another plus is you can choose to have your insurance premium paid monthly or in one lump sum.
If you choose to pay monthly insurance premiums, you can make a higher upfront payment.
This way, by making a higher down payment, your monthly rate will be lower. To compare rates online and down payment options, start your free quote by entering your zip code.
Let the companies fight for you. Get a Quote!
Just enter your zip below
Direct General Motorcycle Coverage
The carrier also offers a specialized type of coverage for motorcycle owners. These types of motorcycle insurance options are:
Bodily injury liability (BIL)
Property damage (PD)
Personal injury protection (PIP)
Comprehensive and collision coverage
Motorcycle guest passenger liability
Medical payments coverage
Motorcycle replacement coverage
Custom parts and equipment coverage
Don't allow yourself to have a bad auto insurance experience. Compare auto insurance quotes from top providers in your area and choose the perfect coverage for you at the best possible rates. If you are a high-risk driver, there's a good chance Direct General Auto Insurance can save you hundreds and help you get quality coverage. Your best option is to compare multiple online quotes.
Just enter your zip code and start comparing auto insurance quotes in about five minutes. Get the best coverage at affordable rates today.
Let the companies fight for you. Get a Quote!
Compare Quotes From Top Rated Insurers. Good Drivers Can Save 50% or More. See How Much You Can Save Now!
Secured with SHA-256 Encryption